---
Difficulty
Some smokes are hard to throw and you may fail doing them under time pressure in a competitive match.
I added a score as following:

---
Smokes B
Click on the pictures to enlarge them!   Smokes from short A to B (Use for faking B)   Bonus: Fire/HE Toxic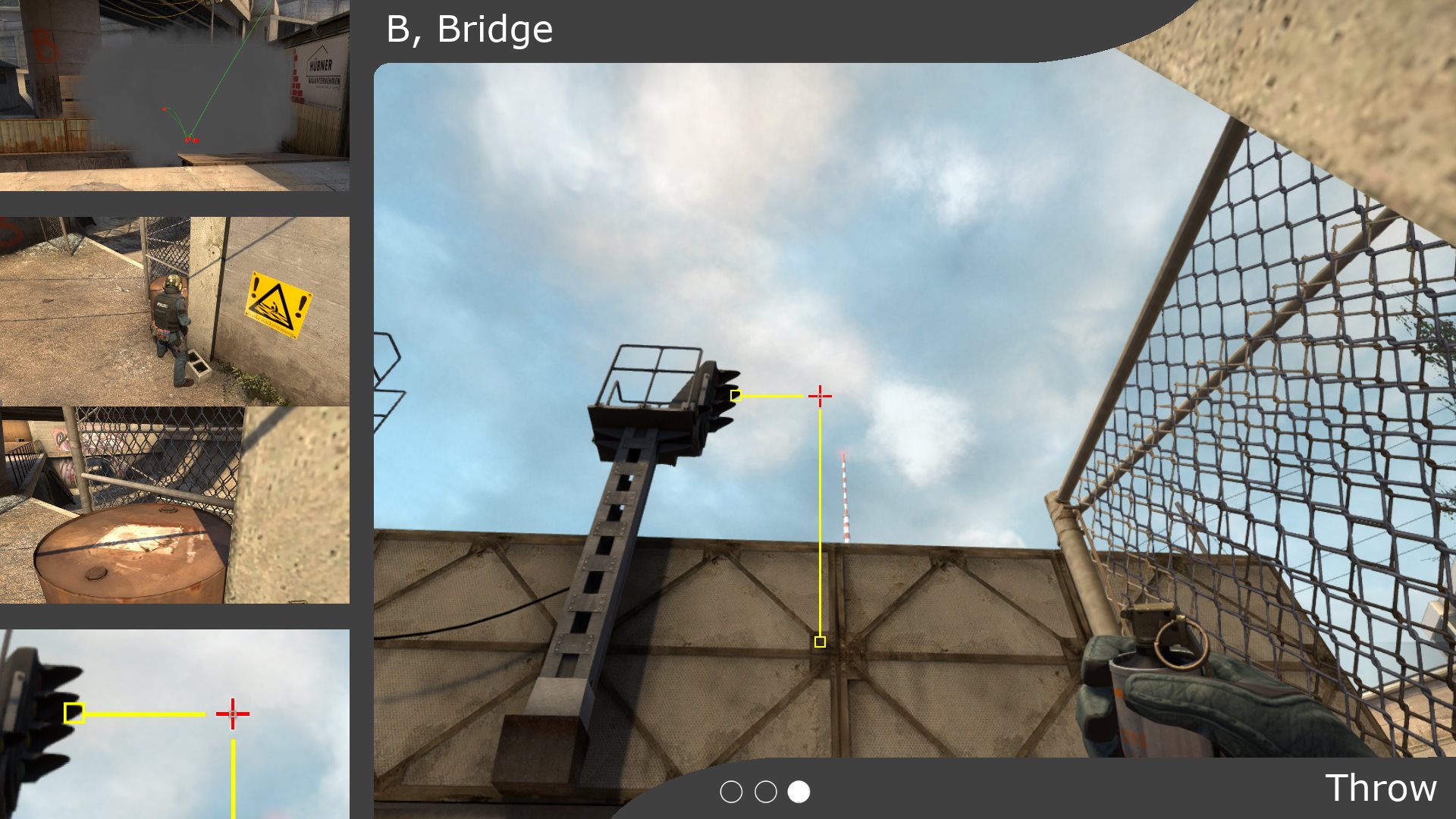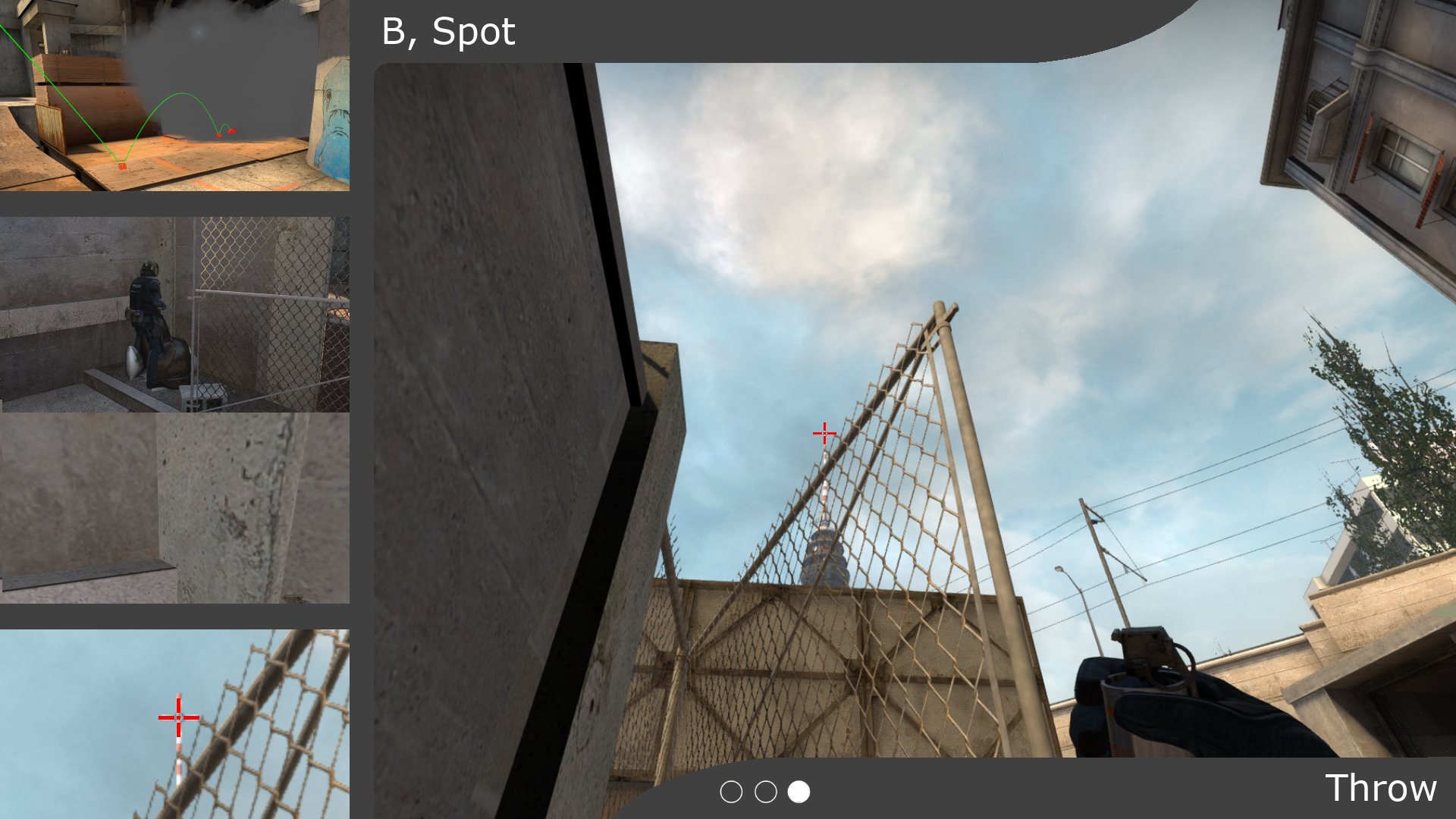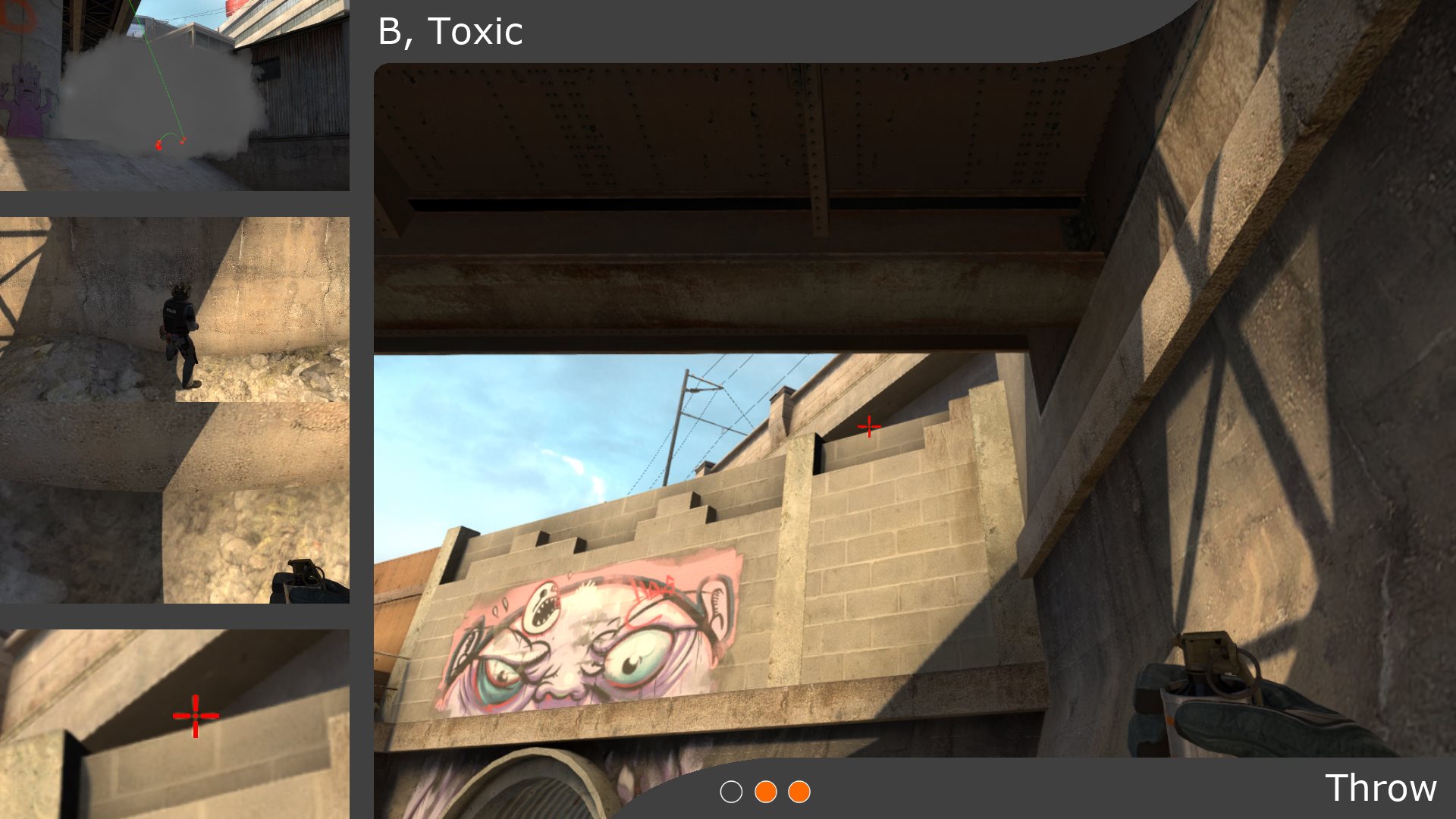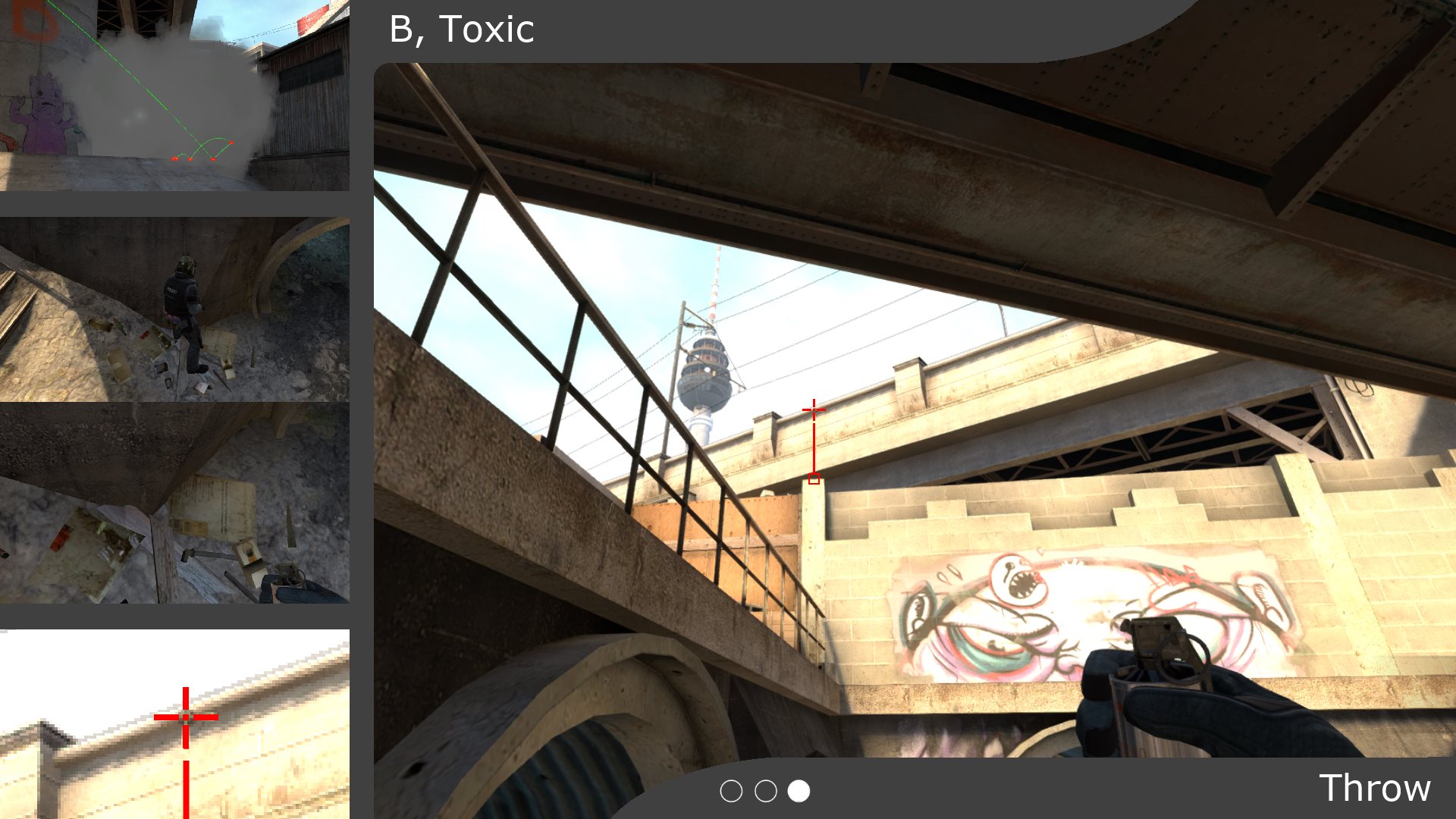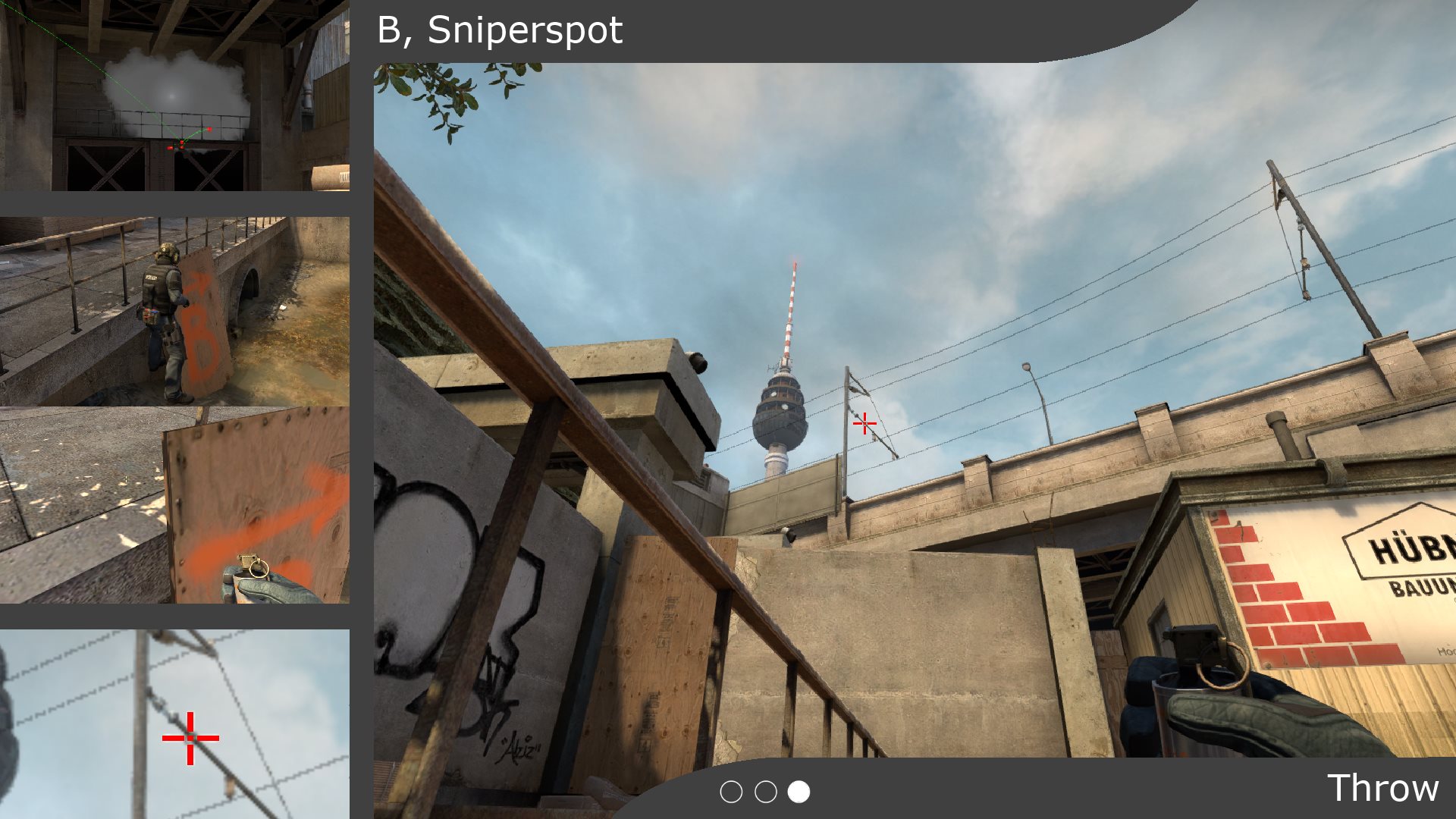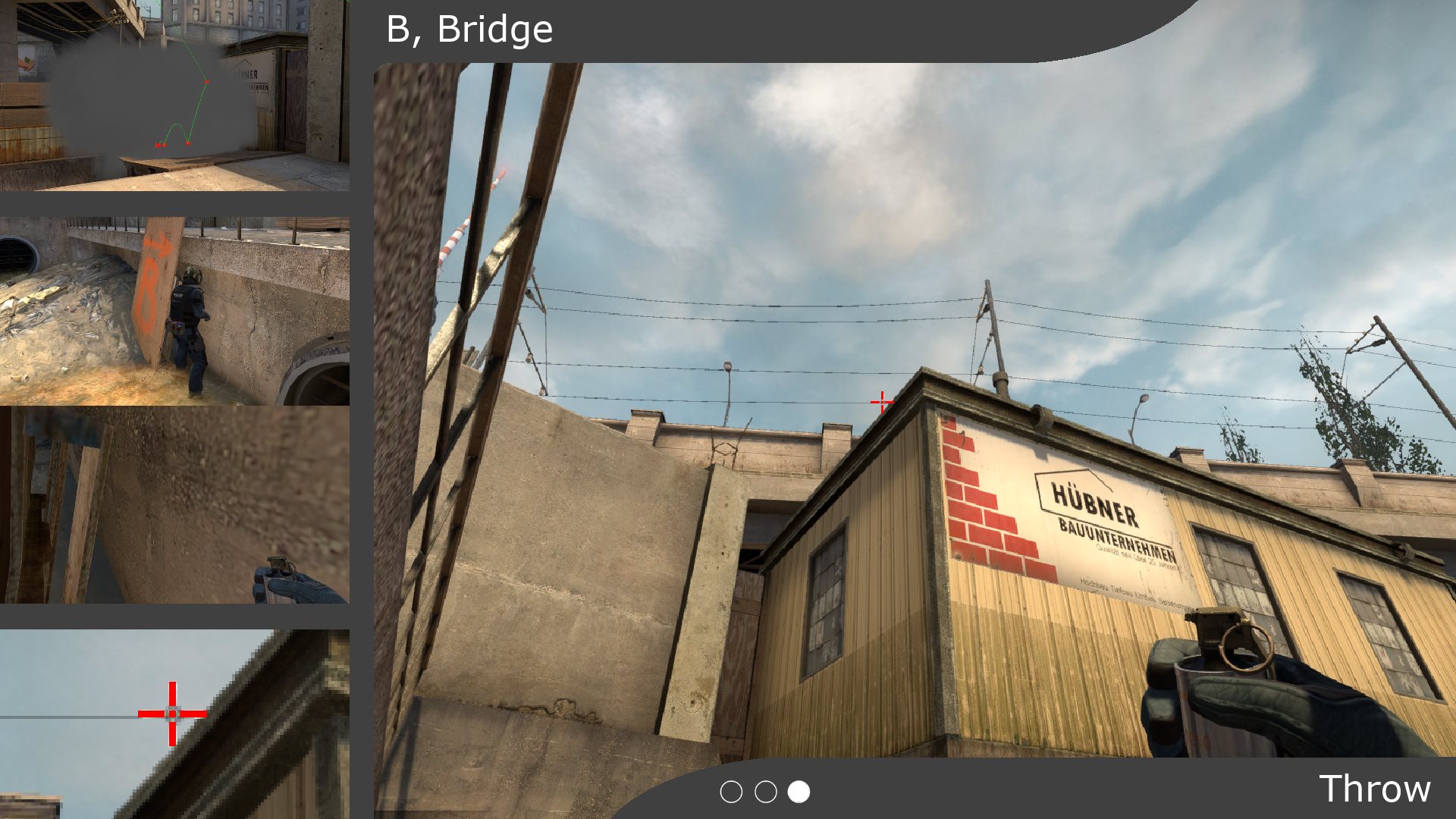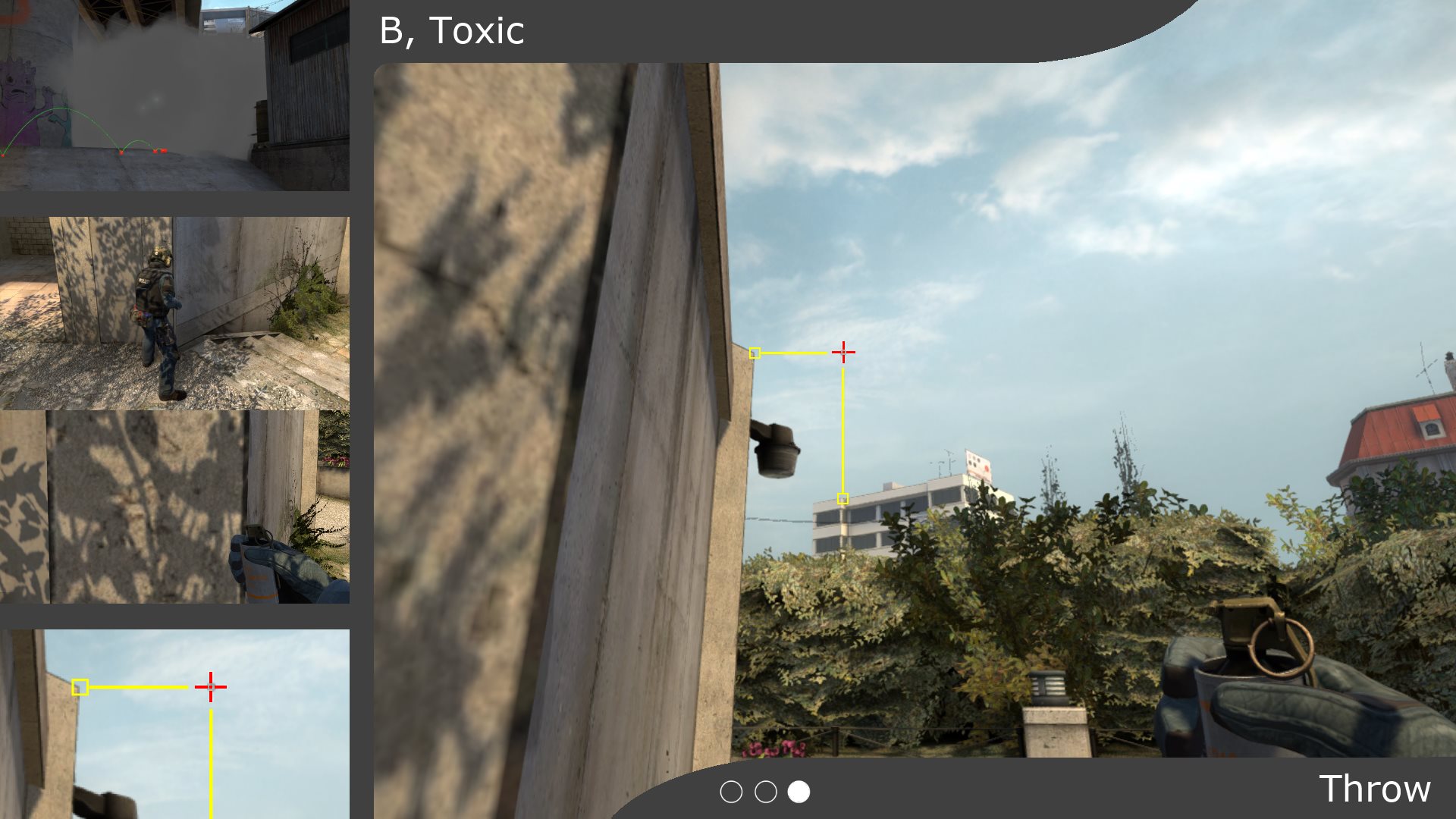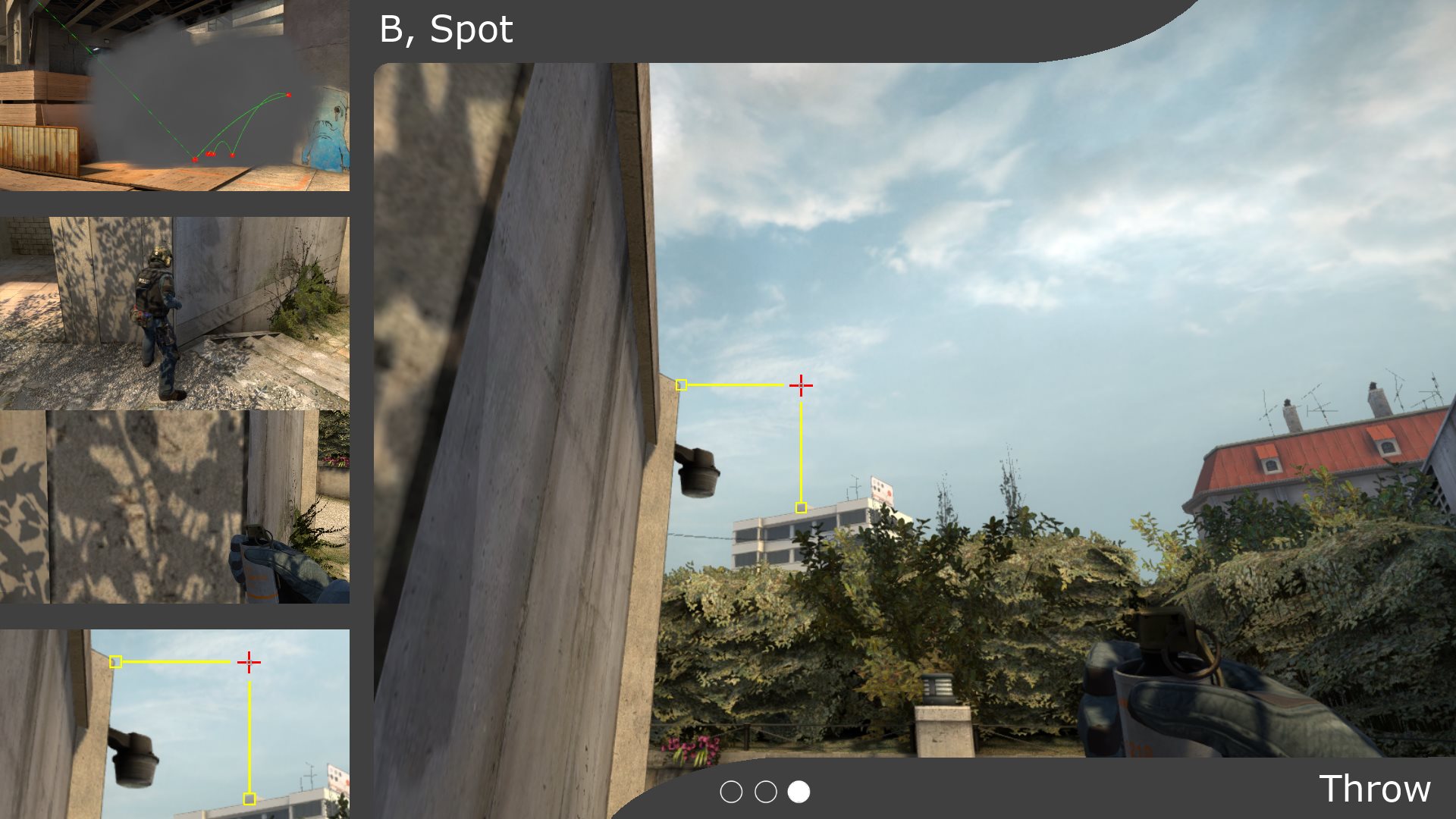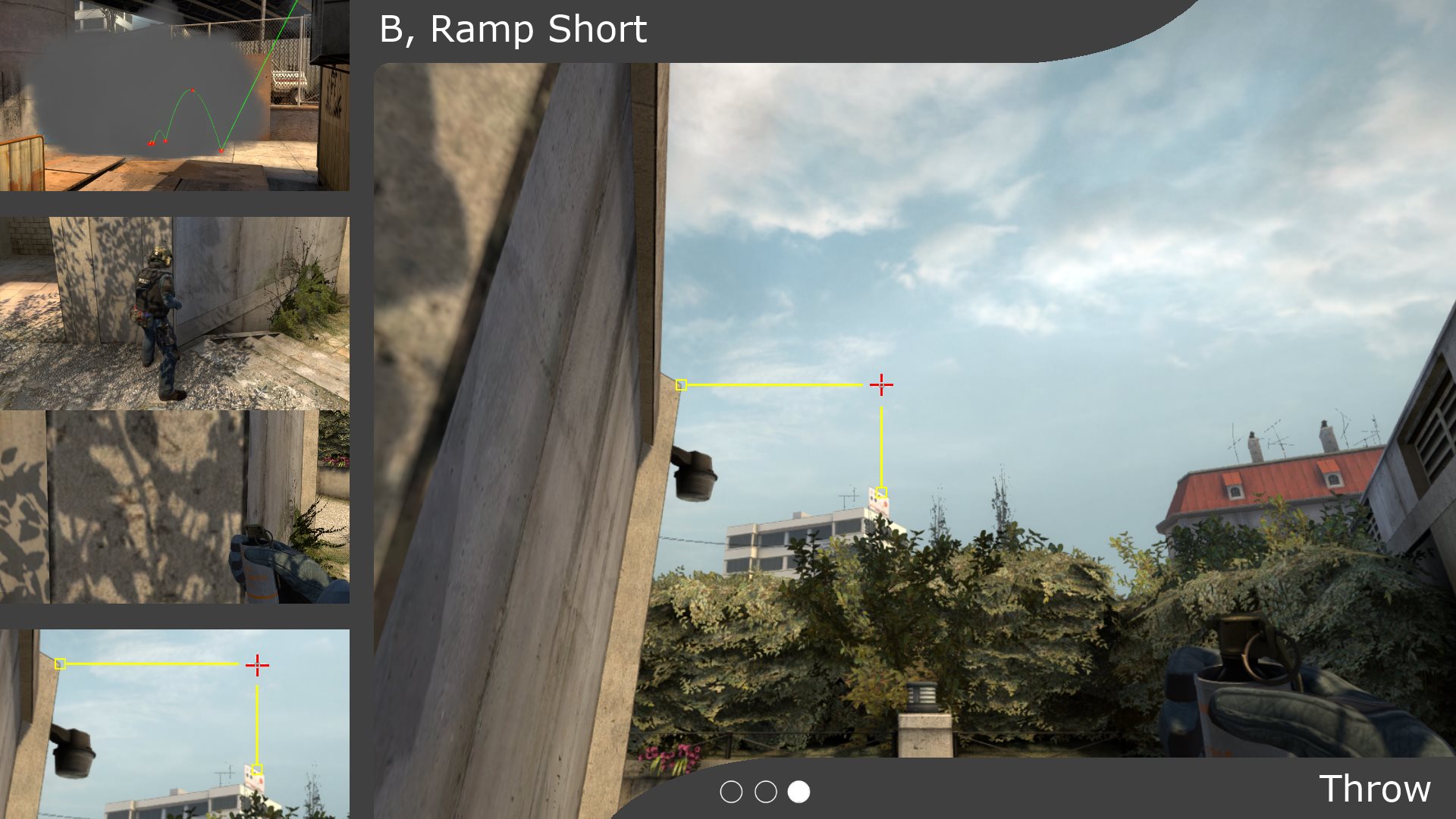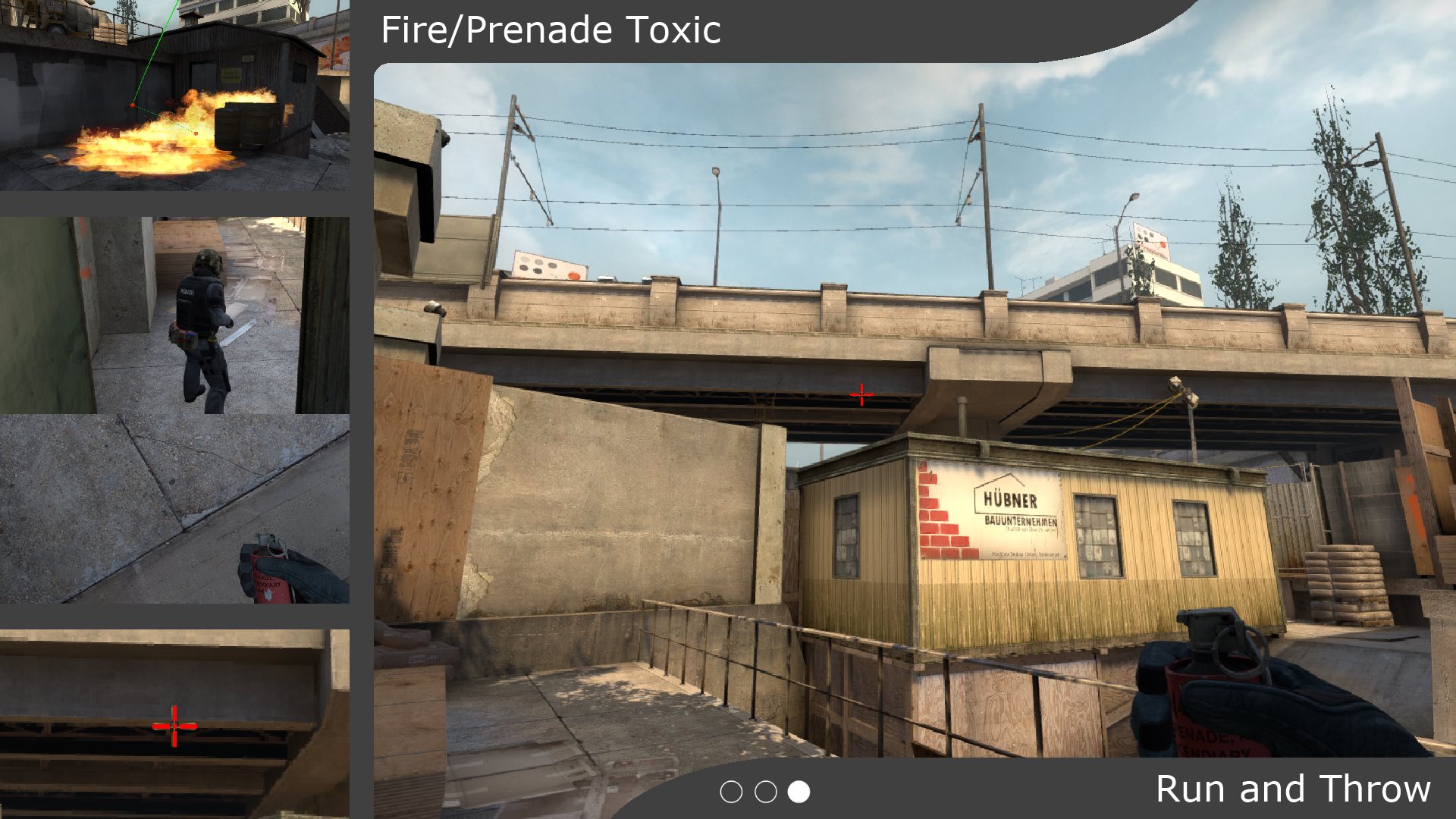 ---
Smokes A
Note: Stairs smoke covers only short (for an easy plant).
Does not smoke off stairs for long.
    Caution: The following two smokes ONLY work with the classic viewmodel!More information here.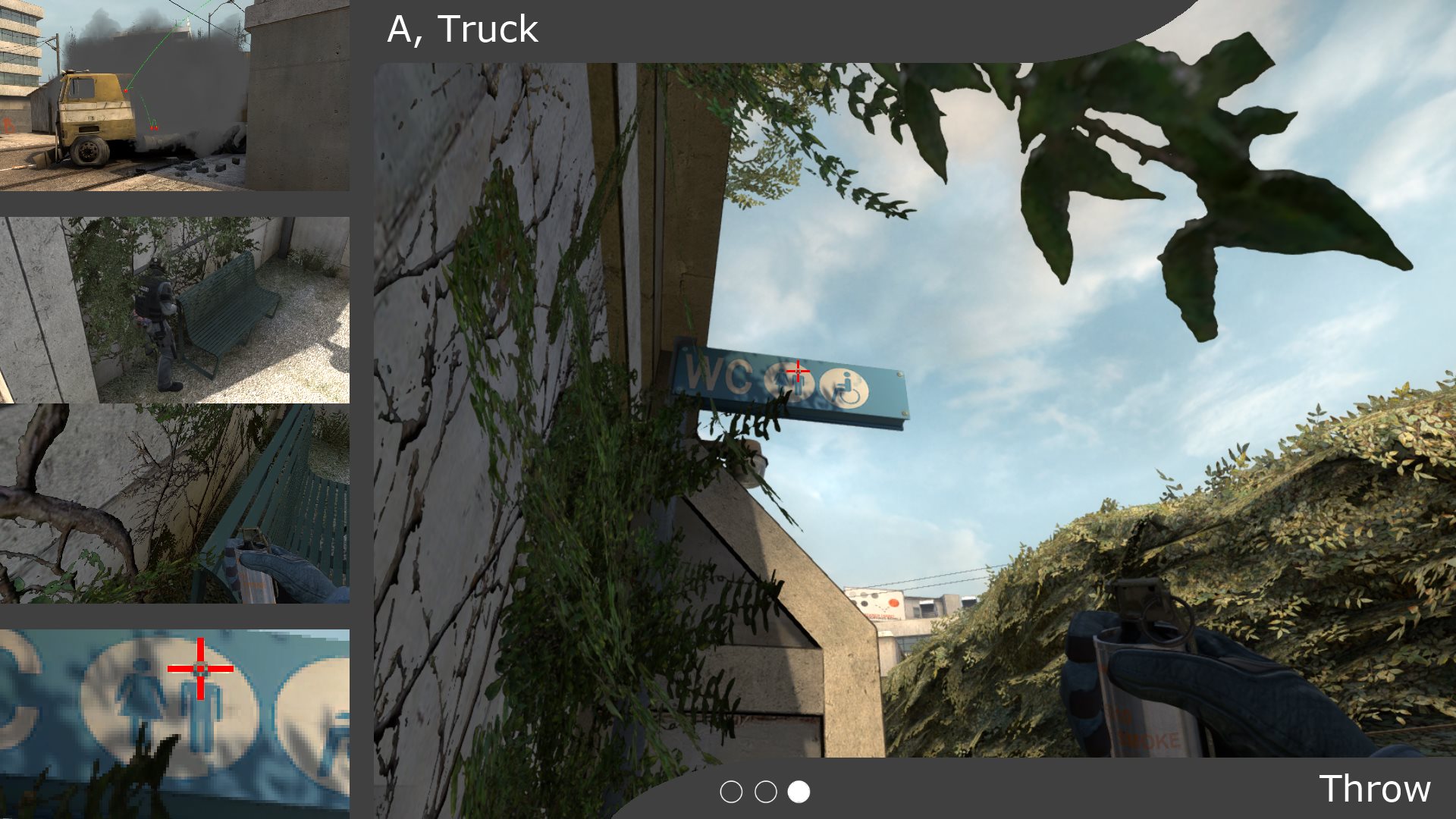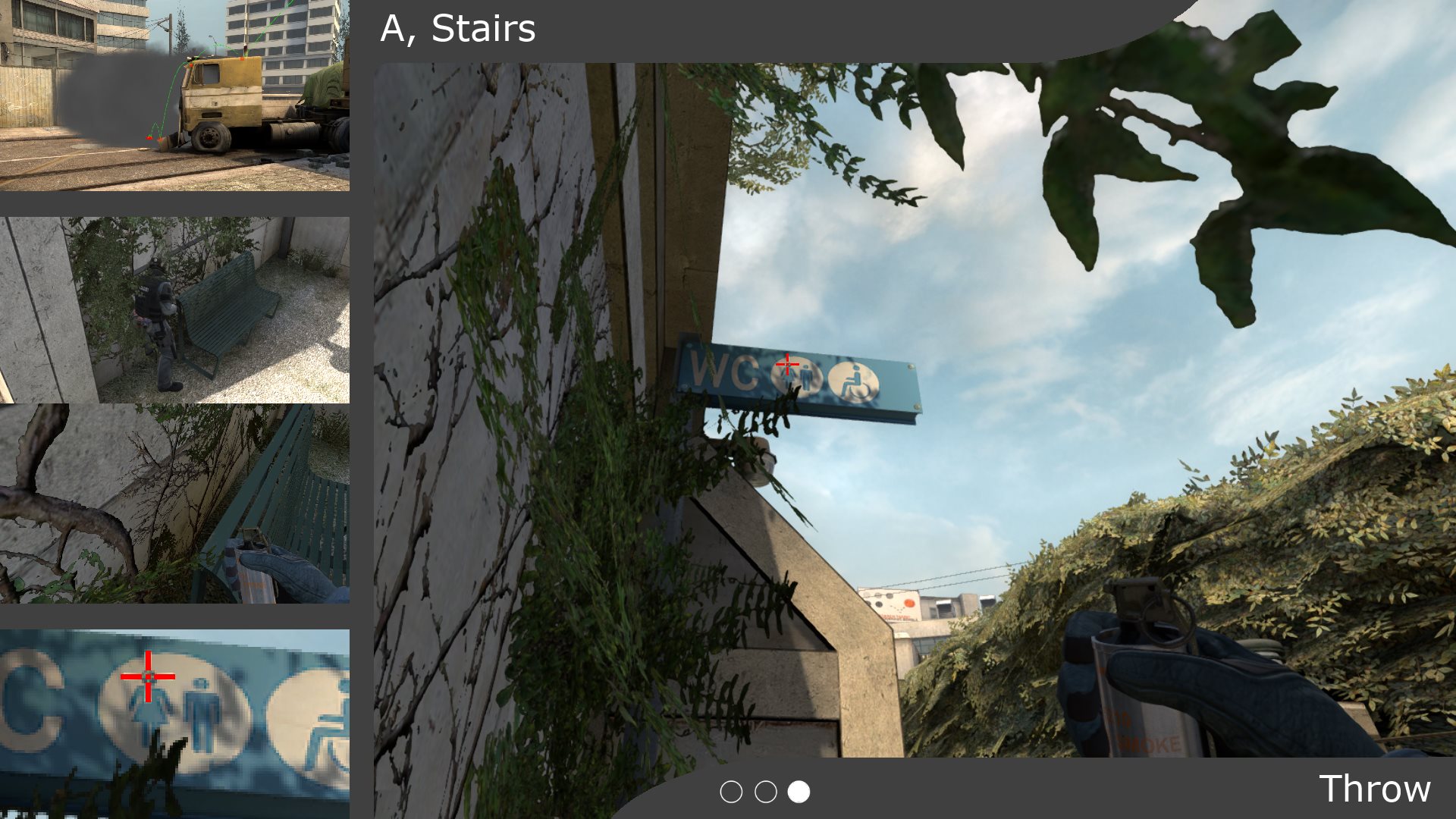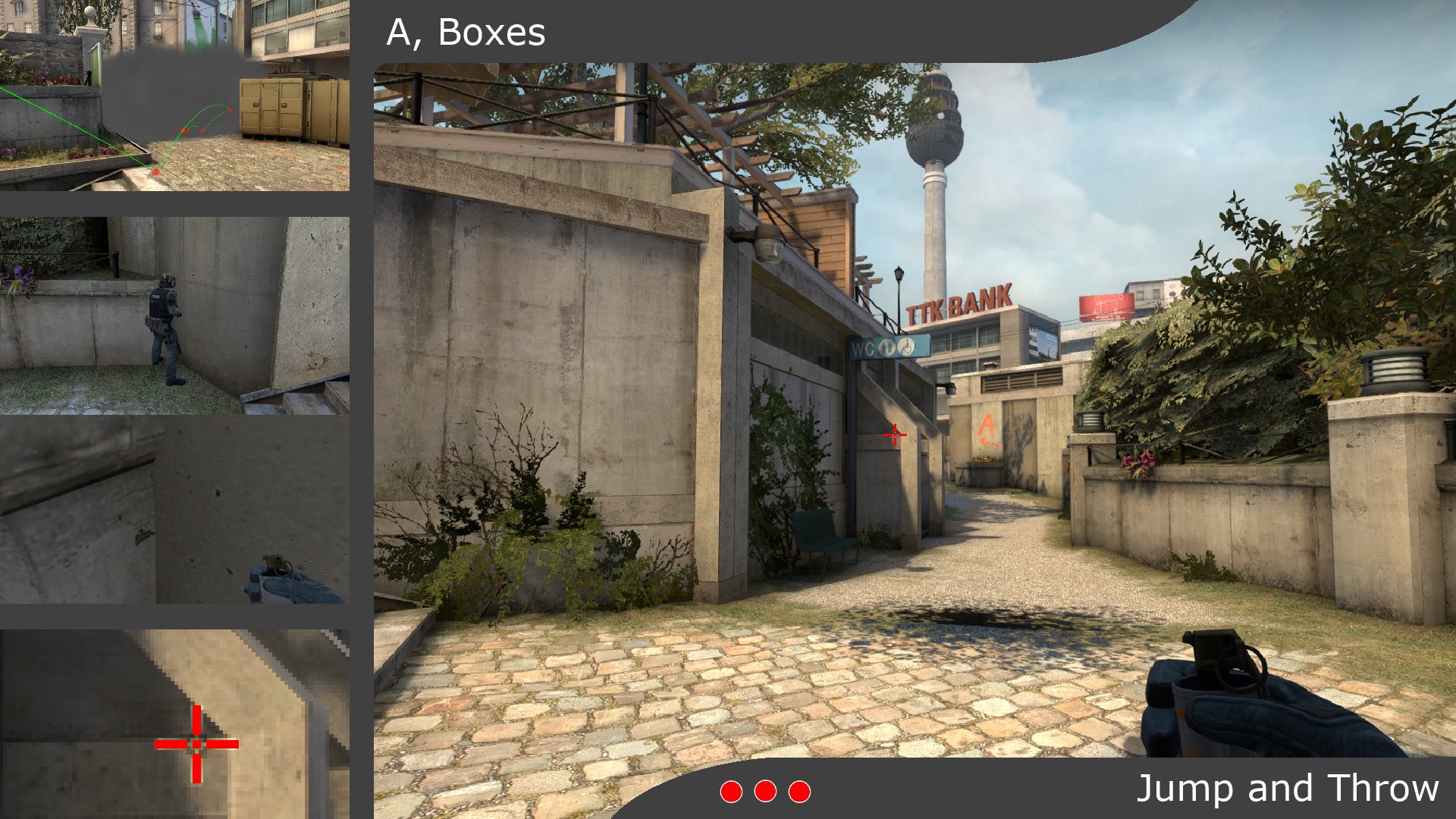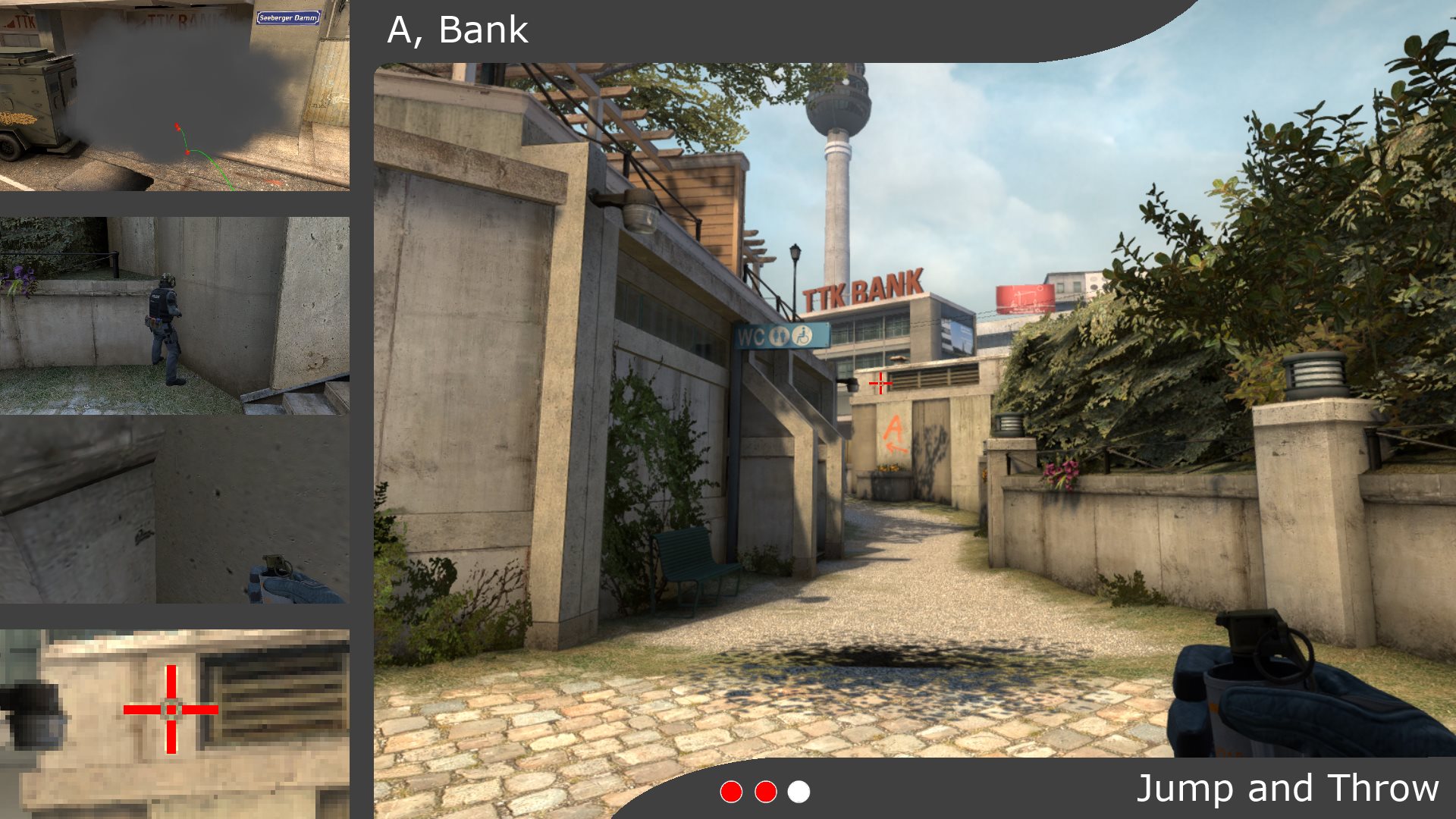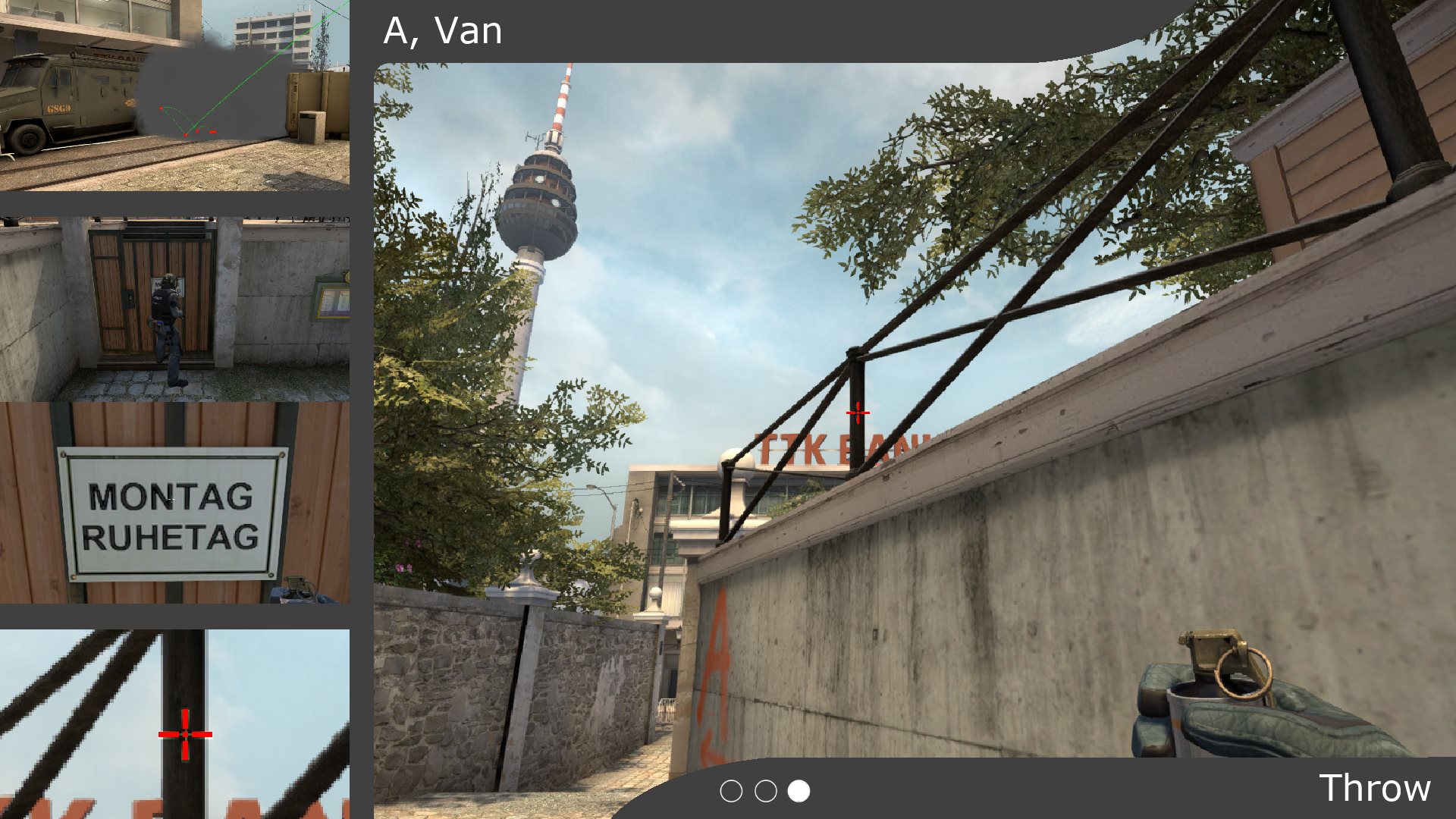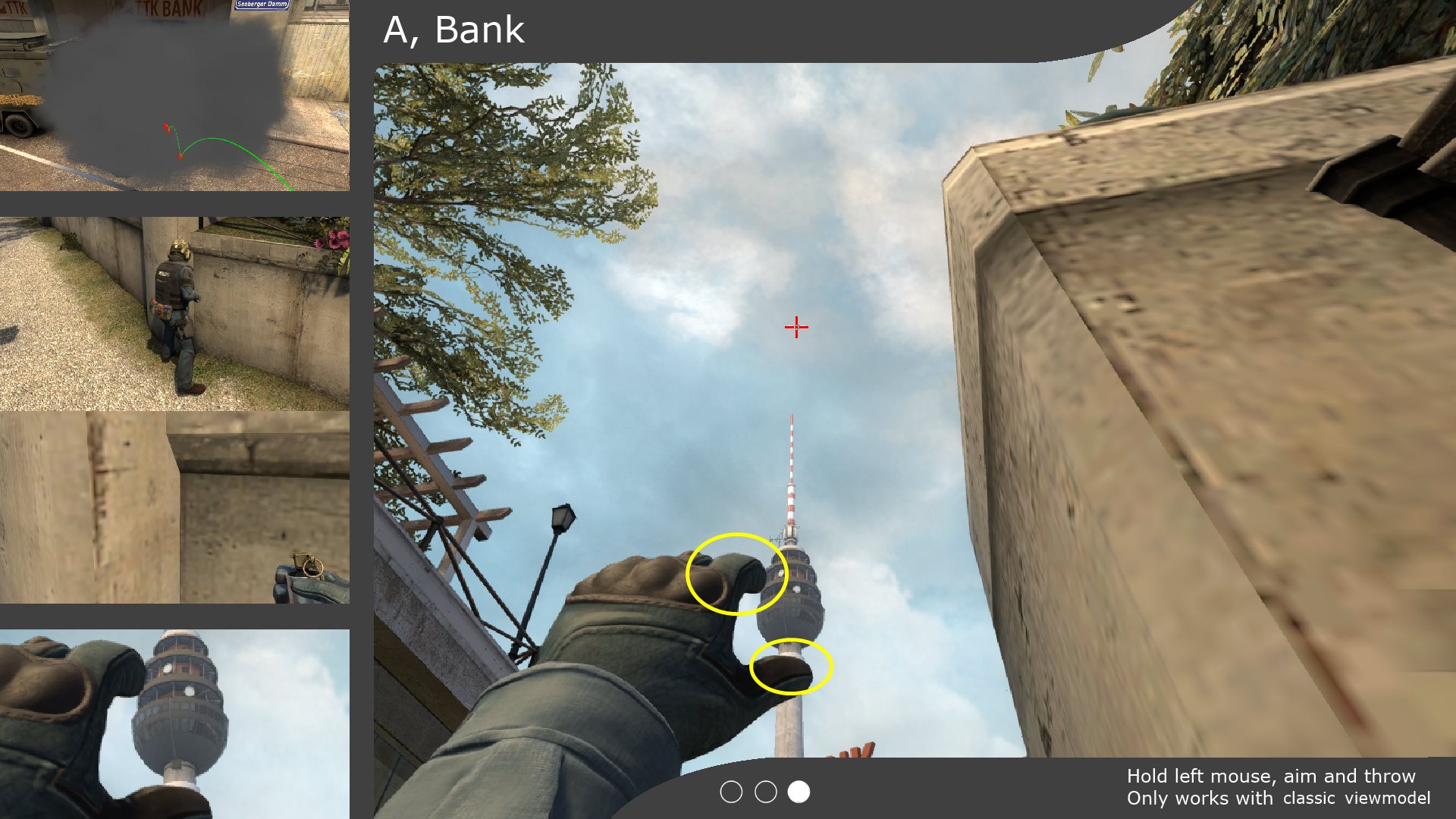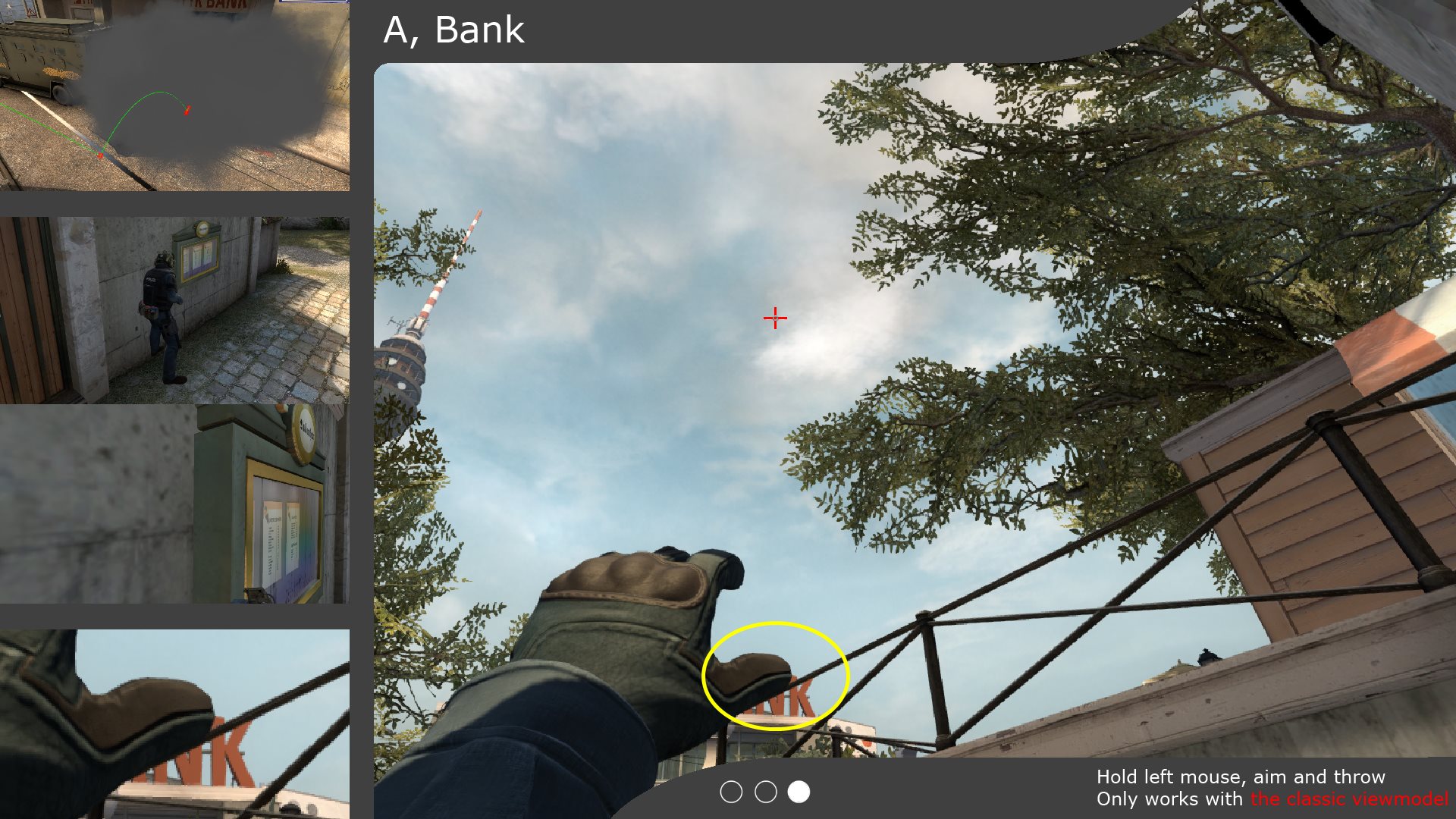 ---
How to throw Jumpsmokes?
With a lot of practice or a simple ingame bind.
Binds are part of the game and perfectly fine with competitive matchmaking.
Add the following bind to your autoexec.
cfg file (this file should be located in \SteamApps\common\Counter-Strike Global Offensive\csgo\cfg).
bind "YOUR_KEY" "+jumpThrow" alias "+jumpThrow" "+jump; -attack" alias "-jumpThrow" "-jump" Hold attack (= the left mouse button) and press the key you defined in YOUR_KEY to throw perfect Jumpsmokes.

---
How to practice smokes?
Use the great "Offline Smoke Grenade Practice Scripts".
Click here.

---
Feedback
I would love to hear your feedback - feel free to use the form below.
If you like the guide please give it a thumbs up because this helps a lot.
Thank you! Changelog26.
6.
2015 - Changed crosshaircolor upon request.
17.
8.
2015 - Set up a note about the new guide of "Bleh!" DiscussionTo make the position of the crosshair clearer and spot it easily I could add lines like in the picture below (click on the picture to enlarge it).
What's your opinion? Please let me know in the form below.
Thanks!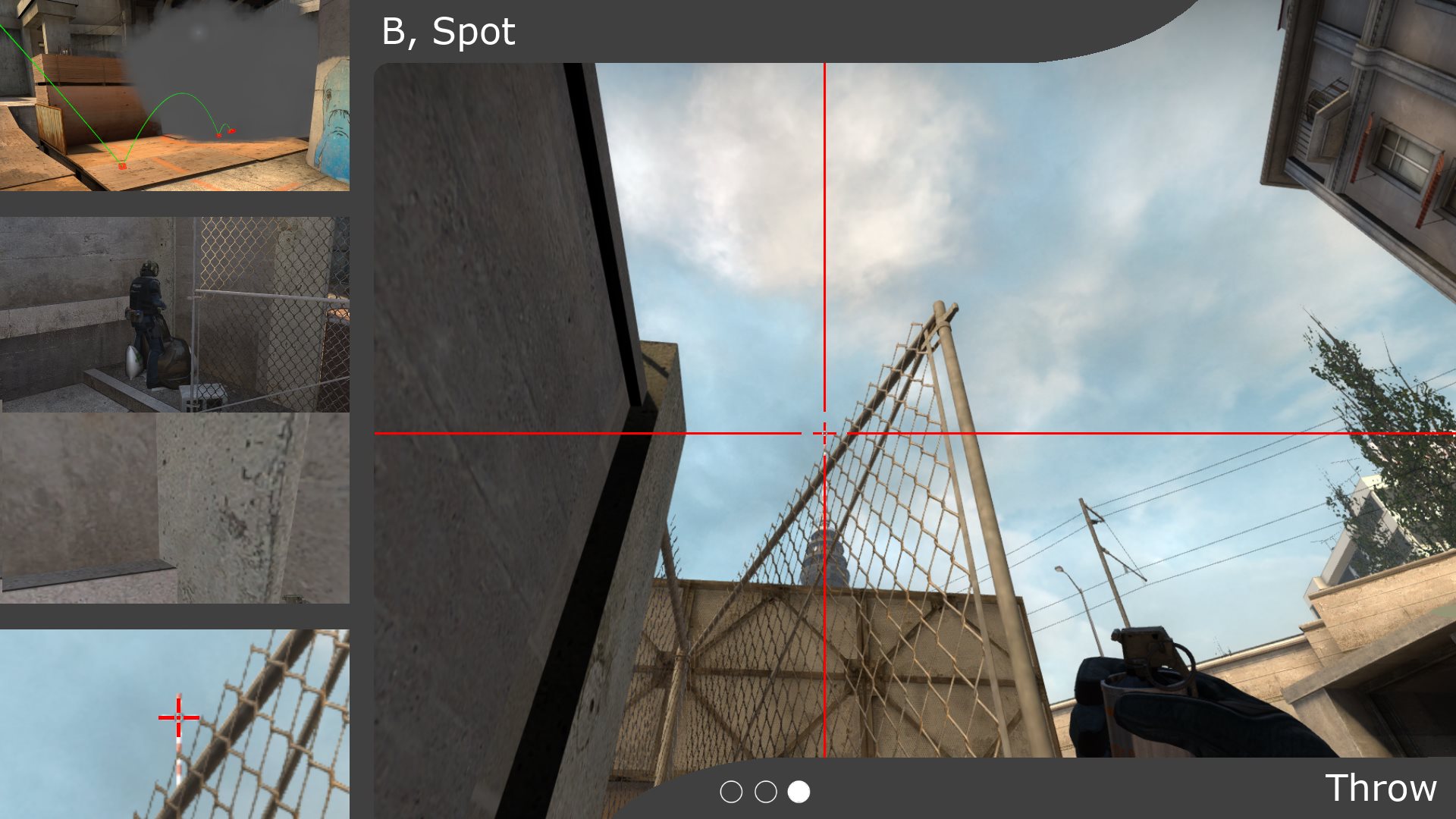 ---