---
Introduction
This guide will give you instructions on how to download and play maps from the CS:GO Steam Workshop.
Counter-Strike: Global Offensive Workshop Workshop FAQ http://steamcommunity.
com/sharedfiles/filedetails/?id=344923320
---
Navigating the Workshop
The maps workshop lists maps which have received the most visitors and ratings from the community within the week.
Near the top you can search for a specific map using the search bar.
The sidebar filters allow you filter maps by game mode.
Along the top you can choose to filter maps by their popularity and you can choose to view the most recent submissions.
Some maps will be listed as part of a collection, also known as a map pack.
To browse the workshop collections select "Browse" and then choose "Collections".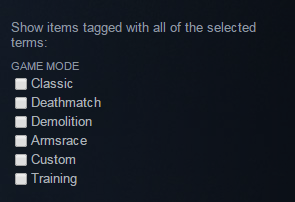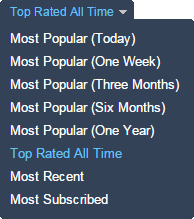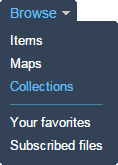 ---
Downloading Custom Maps
To download a map you will need to subscribe to it.
You can subscribe to a map to it by selecting its thumbnail on the workshop.
Before subscribing to the map you've selected it's a good idea to read the maps description and tags.
It's common for workshop authors to give specific details regarding their submission in these areas.
After you've chosen a map click on the green "Subscribe" button located on its workshop page.
You'll receive a confirmation box letting you know the subscription has been successful.
Subscribing to maps on the Steam Workshop will ensure that it remains up to date.
Any author released updates will automatically be downloaded the next time you start CS:GO.
If you're currently playing CS:GO you'll need to restart the game before you'll be able to play any newly subscribed workshop maps.
If you'd like to delete and unsubscribe from a workshop map you can do so by visiting your subscriptions list.
Locate the map you'd like to unsubscribe from and select the "Unsubscribe" button.




---
Playing Custom Maps
From the main menu of CS:GO select the "Play" button and choose "Find a Game".
From the map selection screen select the "Workshop" tab.
You'll then see a list of maps that you're subscribed to.
Once you've made your selection you'll be given a list of compatible game modes to choose from.
Once you've loaded into the game you'll be able to invite friends through the Steam friends list just like you can with an official server.
The joining process will vary depending on the size of the map.


---
Closing Notes
If you have any questions or comments regarding this guide please feel free to leave a comment below or get in touch with me on Steam or through my website[www.
Jimo.
co.
uk] .
You can also check out all of my other Steam Guides here.
http://steamcommunity.
com/sharedfiles/filedetails/?id=188672184 http://steamcommunity.
com/sharedfiles/filedetails/?id=170107166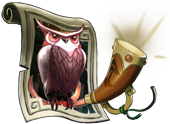 ---