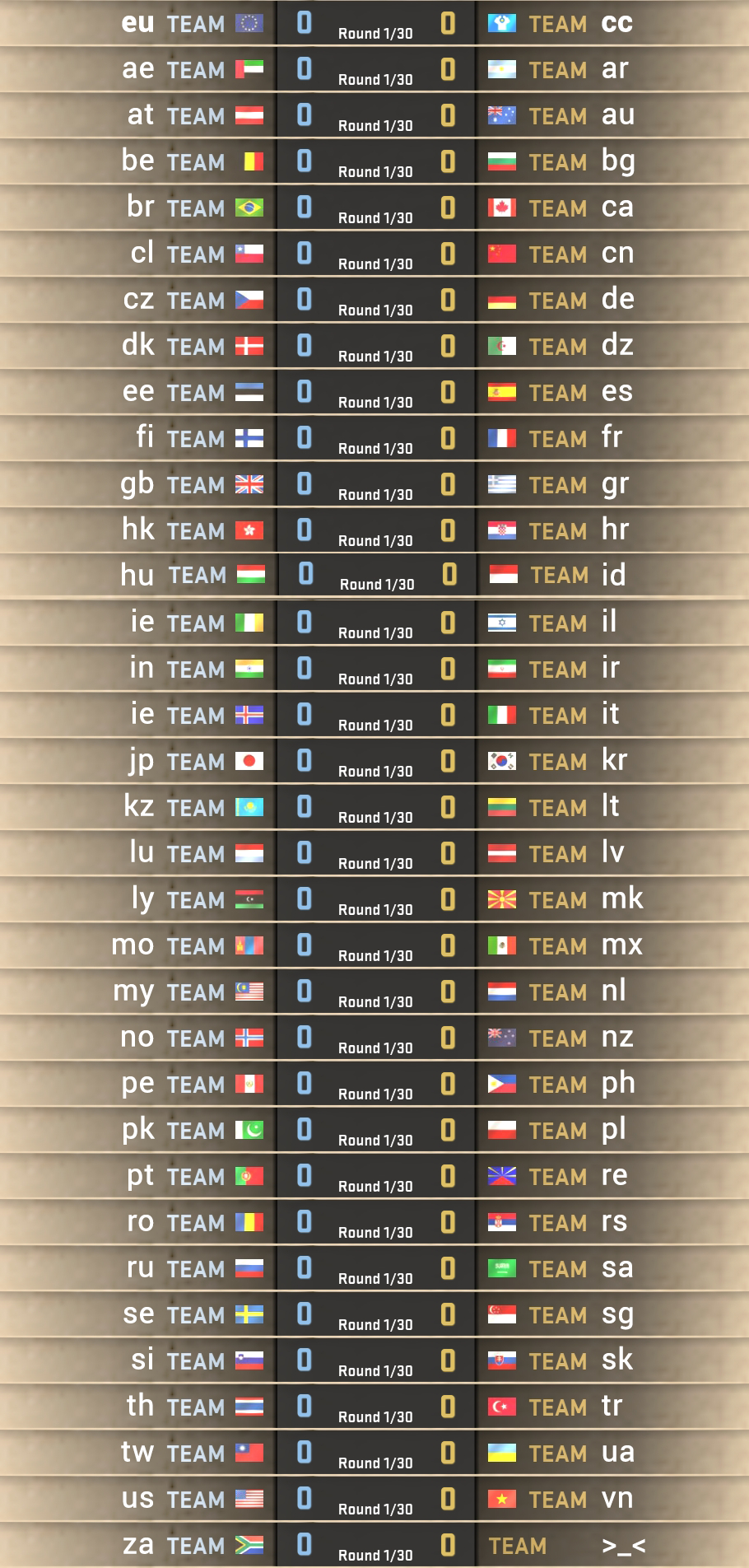 ---
Introduction
All country codes in game are exact codes as in ISO 3166-1 standard[en.
wikipedia.
org] with only two exceptions: CC stands for Commonwealth of Independent States, CIS MO stands for Mongolia (not Macao as in ISO) How to useIn local game or in dedicated server console use next commands: mp_teamflag_1 XX mp_teamflag_2 XX for first (CT in first half) and second (T) team.
Replace XX with country code from table below.

---
List of codes
Here is list of codes available in game (as of July 2016) EUEuropean UnionCCCommonwealth of Independent states (CIS)CodeCountryCodeCountryCodeCountryAEUnited Arab EmiratesARArgentinaATAustriaAUAustraliaBEBelgiumBGBulgariaBRBrazilCACanadaCLChileCNChinaCZCzech RepublicDEGermanyDKDenmarkDZAlgeriaEEEstoniaESSpainFIFinlandFRFranceGBGreat BritainGRGreeceHKHong KongHRCroatiaHUHungaryIDIndonesiaIEIrelandILIsraelINIndiaIRIraqISIcelandITItalyJPJapanKRKoreaKZKazakhstanLTLithuaniaLULuxembourgLVLatviaLYLibyaMKMacedoniaMOMongoliaMXMexicoMYMalaysiaNLNetherlandsNONorwayNZNew ZealandPEPeruPHPhilippinesPKPakistanPLPolandPTPortugalREReunionRORomaniaRSSerbiaRURussiaSASaudi ArabiaSESwedenSGSingaporeSISloveniaSKSlovakiaTHThailandTRTurkeyTWTaiwanUAUkraineUSUSAVNVietnamZASouth Africa65 total countriesUpdatesBYBelarus
---
In-game look
This picture shows in-game look of flags: These flags will become backgrounds for team logos if you set mp_teamlogo_1 and mp_teamlogo_2 parameter, just like in this picture with mousesports and Natus Vincere: mp_teamlogo_1 mss mp_teamlogo_2 navi mp_teamflag_1 de mp_teamflag_2 cc List of available team logos You can also set invalid teamlogo parameter so it will look like this: mp_teamlogo_1 randomvalue mp_teamlogo_2 nobodycares mp_teamflag_1 de mp_teamflag_2 cc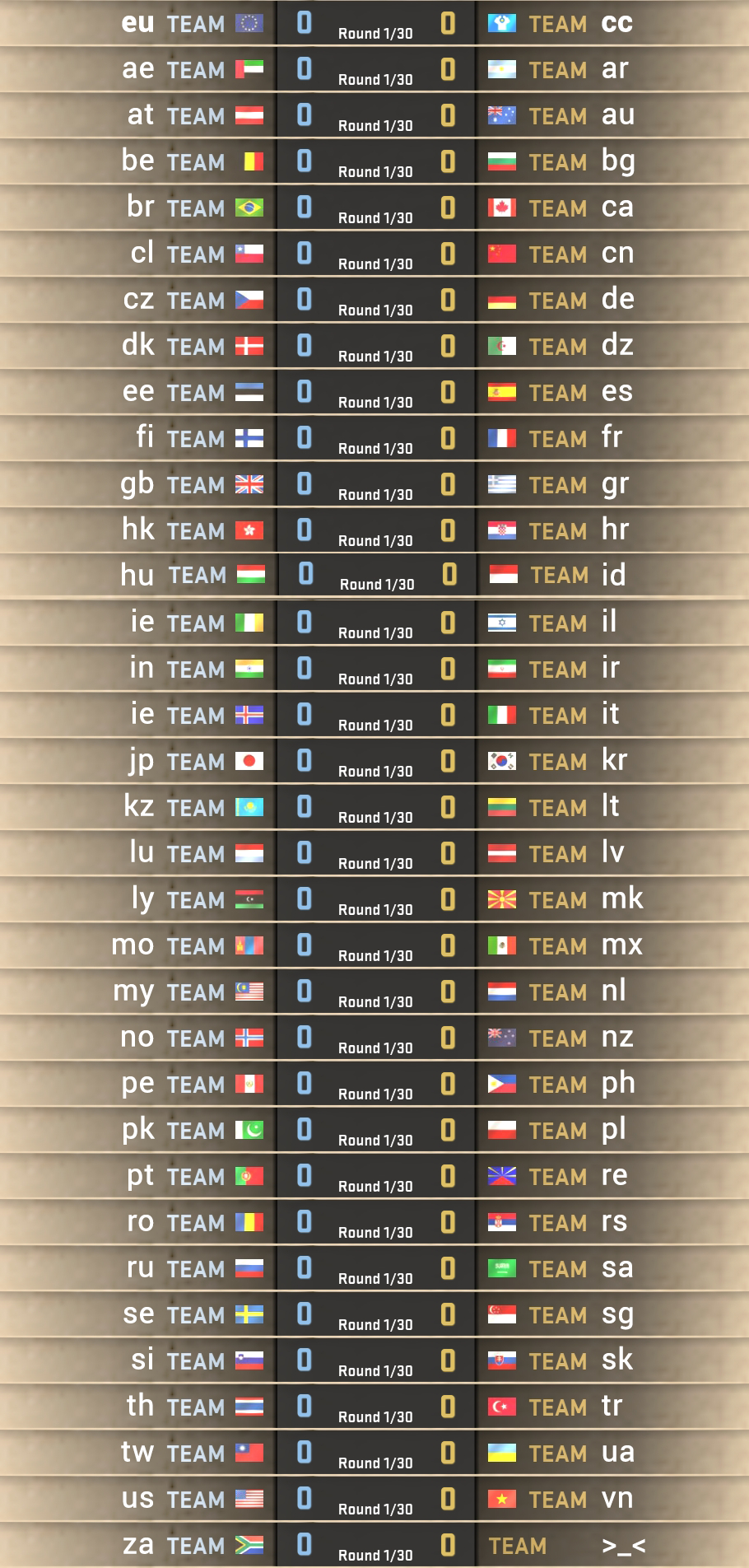 ---