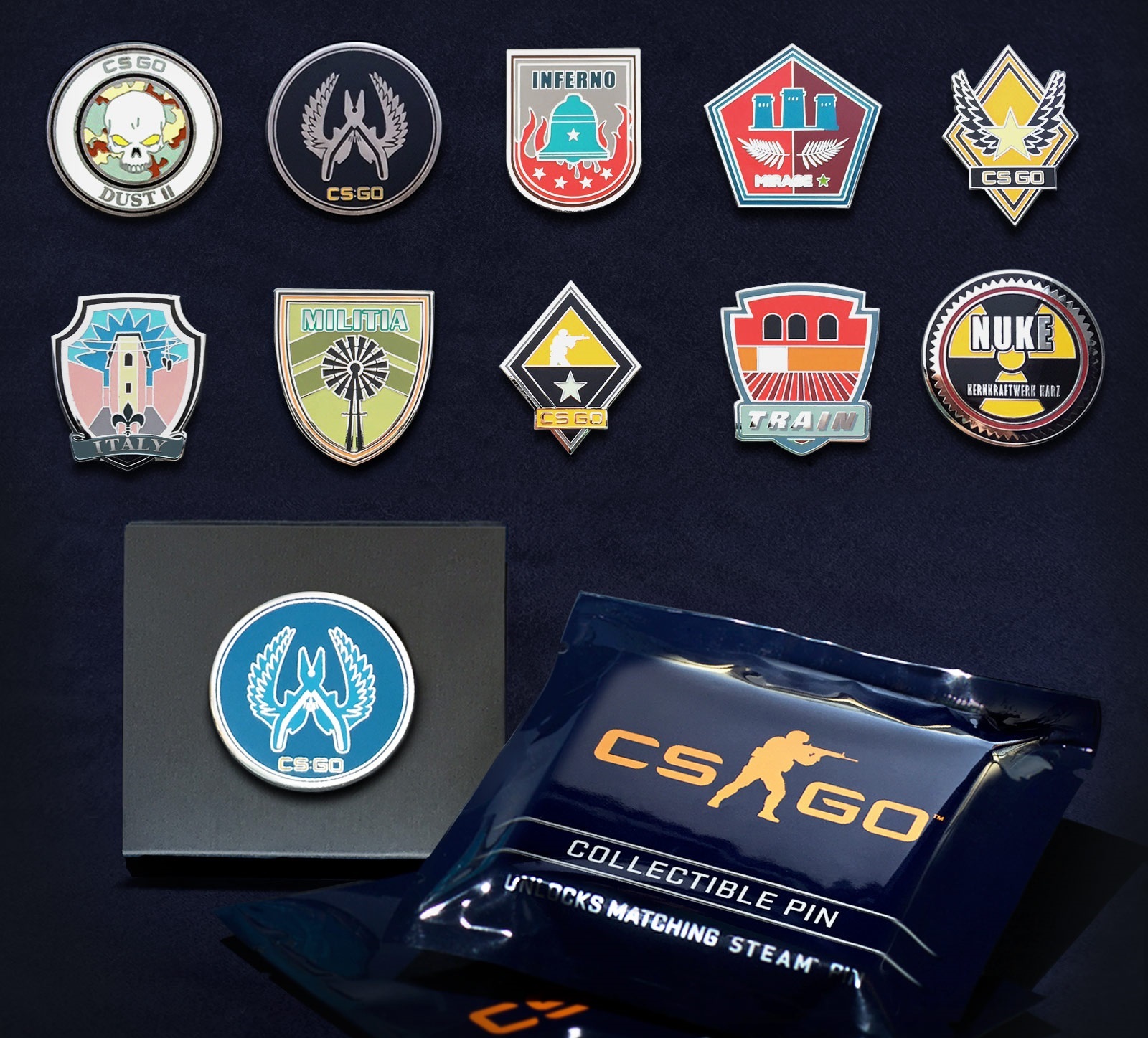 ---
General Overview
There are 2 types of Pins availible: Genuine ones and normal ones.
While you can only acquire genuine Pins by buying them directly at a CSGO major, normal ones can be unboxed from these Capsules, which can be bought from In-game offers or the Community Market.
The Pins they contain can be sold on the market at any time, and become tradable after one week after purchasing.
Genuine CS:GO Pins can not be sold on the market or be traded, and therefore have a higher value than the normal ones.
They were available at seven occasions so far: ESL ONE Katowice 2015 PAX East 2015 ESL ONE Cologne 2015 Dreamhack Cluj-Napoca 2015 MLG Columbus 2016 ESL ONE Cologne 2016 ELEAGUE Atlanta 2017 where they cost around $15 each.
They are very desired amongst the community because not many people have them due to their restricted nature.
Opening them is like a real life Case-Unboxing, you dont know which Pin you will get until you open them, and just like cases, they come in various different colours which determine their rarity.
You can redeem your Genuine Pin Code HERE UPDATE: You can also buy Genuine Pins at WeLoveFine [valvestore.
welovefine.
com] for $20 now.
Only relatively small numbers of the CS:GO Community, some Pro players and even a few casters have them, which makes owning one a pretty cool thing for sure.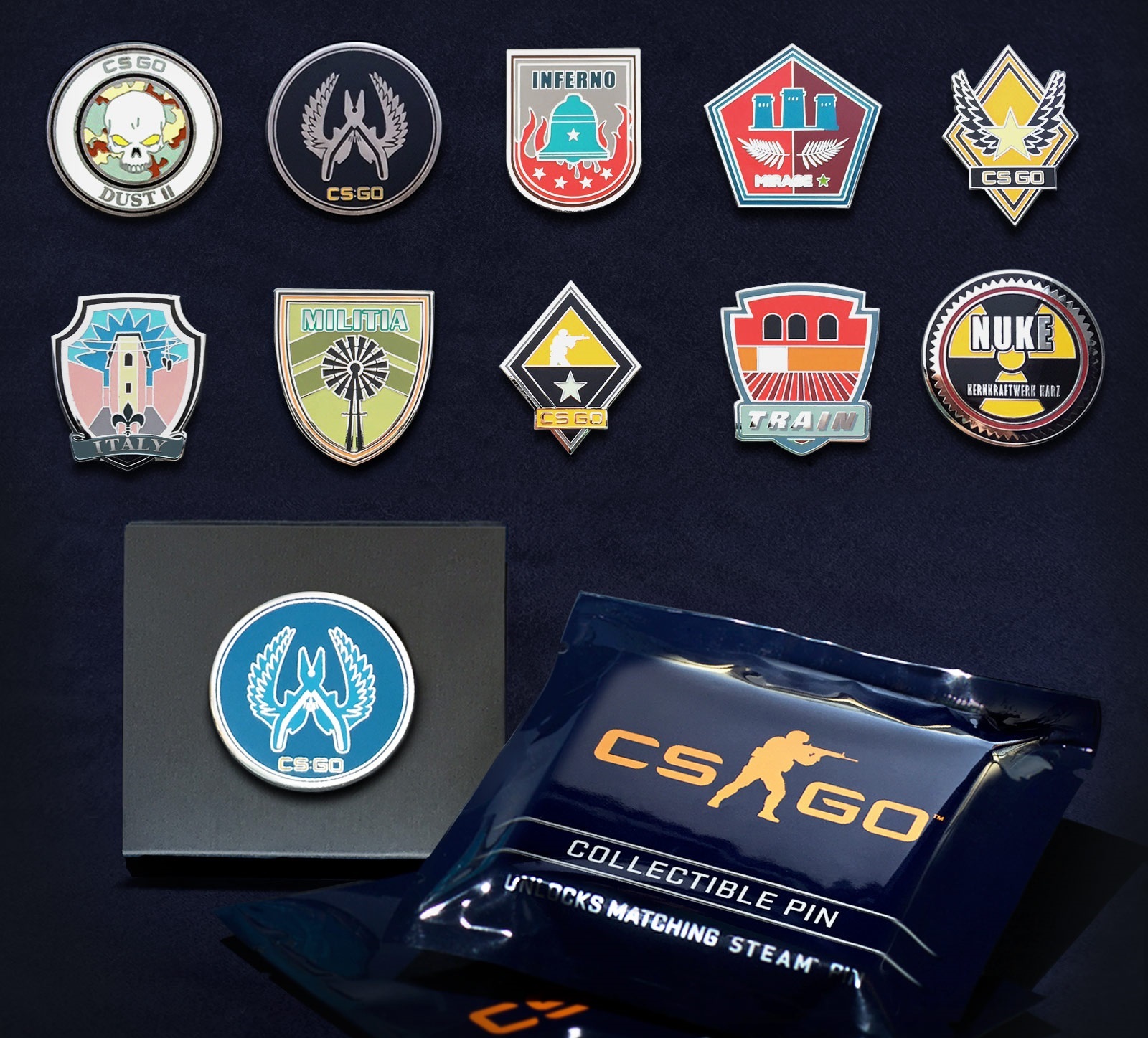 ---
Series 2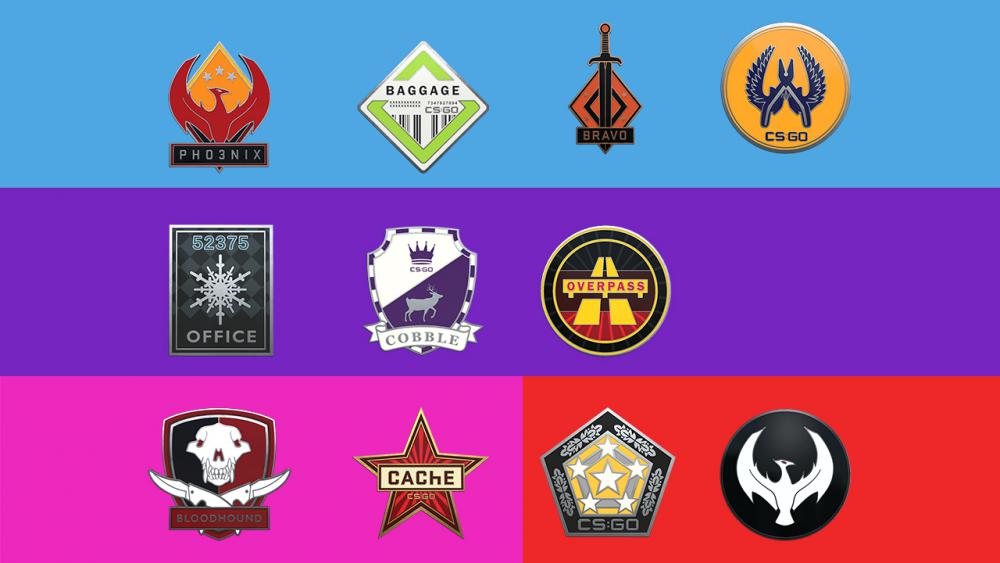 ---
Series 3
Update 1.
36.
1.
6 added Series 3 to the Game Files.
The new Pins are the following: Guardian 3 Pin Canals Pin Welcome to the Clutch Pin Death Sentence Pin Inferno 2 Pin Wildfire Pin Easy Peasy Pin Aces High Pin Hydra Pin Howl Pin Brigadier General Pin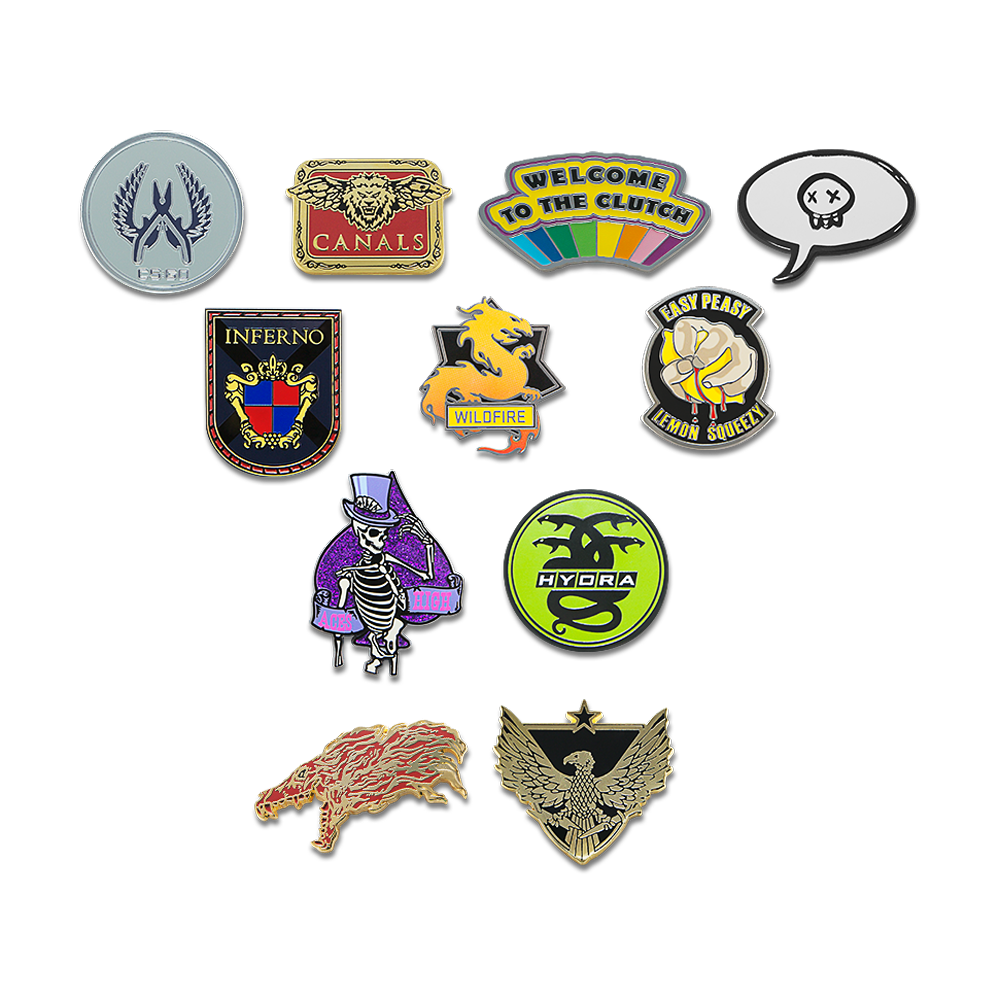 ---
Non-Genuine Pin Capsules
If you're lucky you can get a Pin Capsule in your Offers in the CSGO Main Menu, but it's also possible to buy the Capsules or even individual Pins from the Steam Market directly! Here are the Links to the Capsules on the Steam Market: Series 1 Series 2 Series 3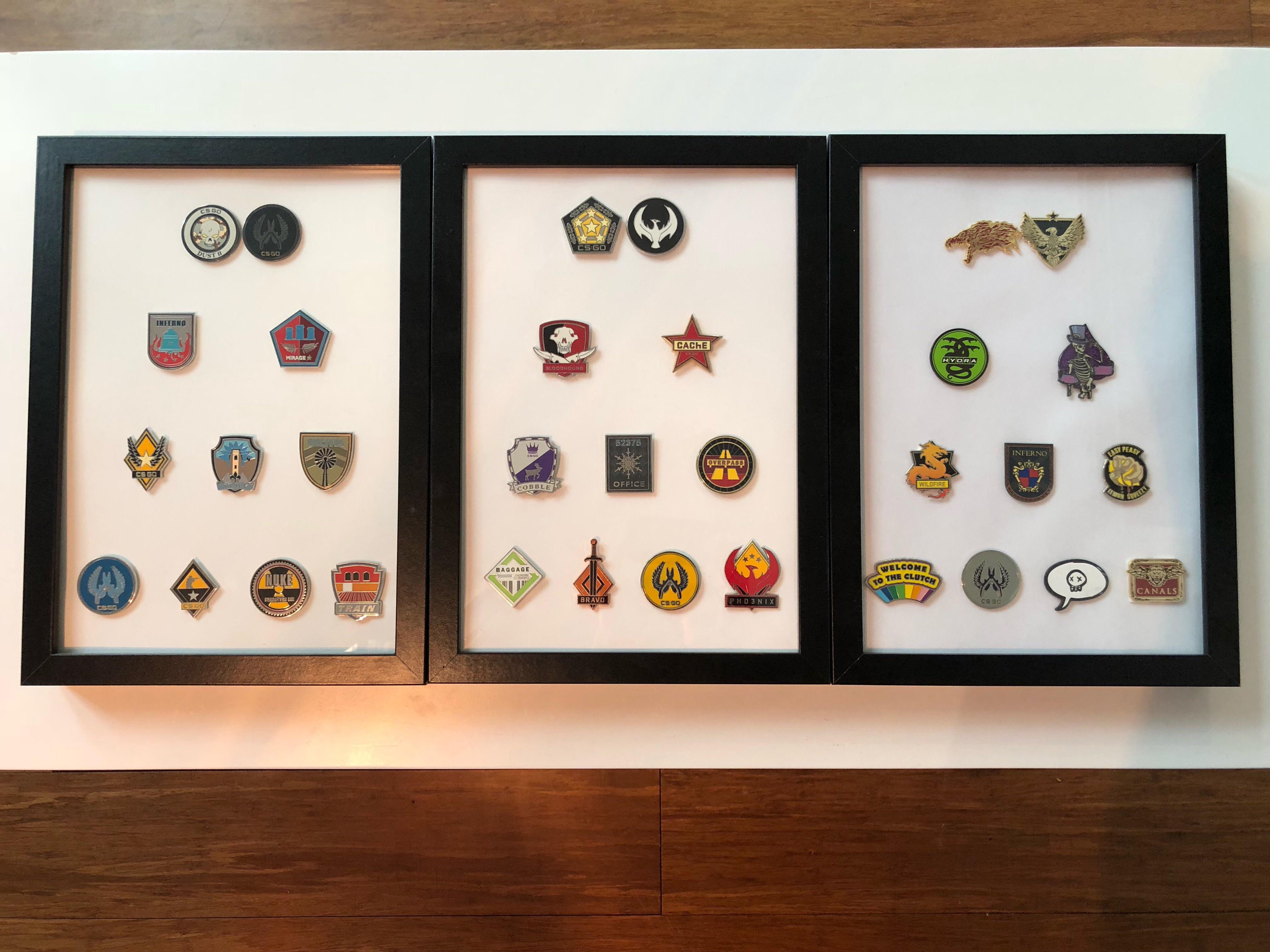 ---
Common Pins
There are 4 Common Pins in total: Nuke, Train, Guardian and Tactics.
Eventhough they technically are the lowset rarity of all the pins, they are very popular since they are relatively cheap to get and look decent.
Except the Train one maybe, that one kinda sucks :P

---
Uncommon Pins
There are 3 Pins in the Uncommon Rarity.
Unfortunatly though, only one of them -the Victory Pin- is valuable since the other two have neither good looks, nor do the maps they represent increase their price.

---
Rare Pins
These two Rare Pins represent two very popular CS Maps: Mirage and Inferno.
They both display iconic features of their maps, being Mirages three Towers and the noisy Bell on Inferno.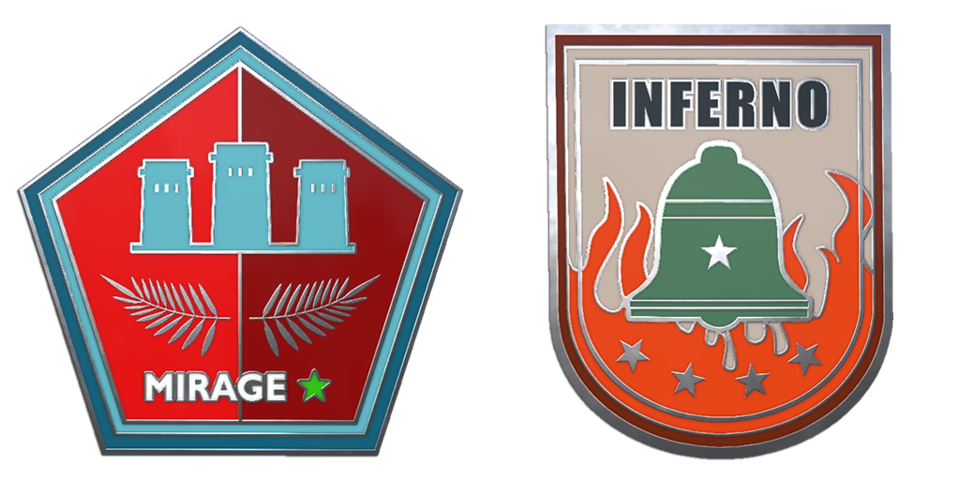 ---
Very Rare Pins
Obviously, the 2 Very Rare Pins are the most rare, desireable and expensive pins in existance.
Both have very simple, yet epic designs.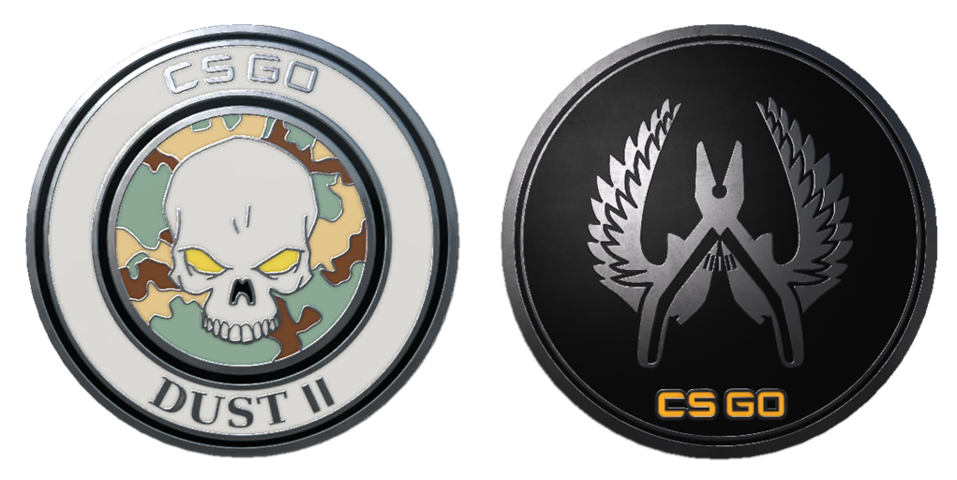 ---
Verdict
Pins are a unique and special way to customise your CS:GO Inventory.
Collecting and displaying them is a lot of fun and very addictive, even Anders agrees with me here I think :D Personally, I own a Nuke Pin which I purchased when I was at ESL One Cologne 2015 during the break in the NiP vs VP quarterfinals game, as well as a Cobblestone Pin I got at Cologne '16 and for me they made awesome souvenirs :)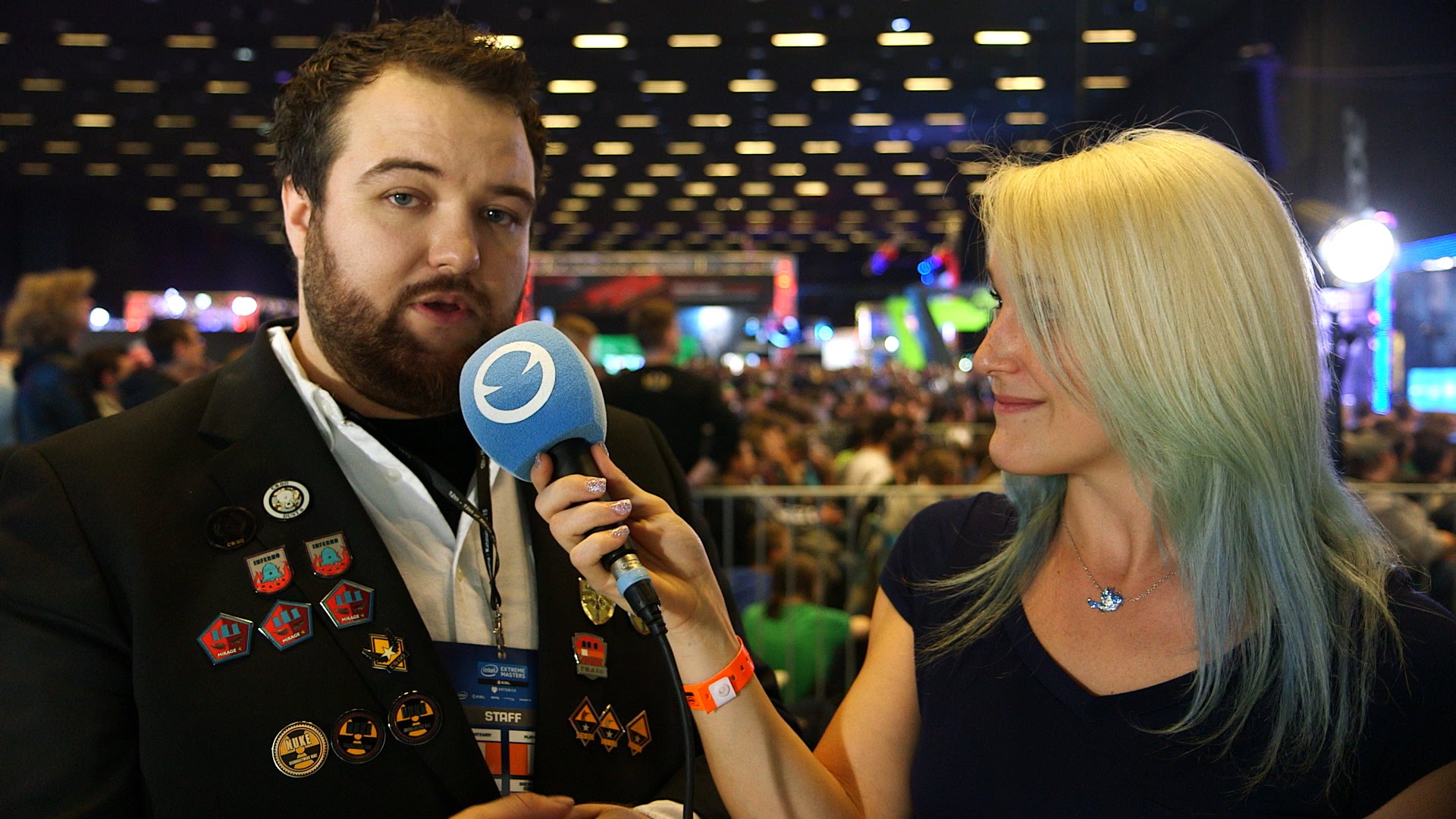 ---
---