• INFO (bind)
ALL PICTURE IN FULL HD RESOLUTION Why this guide?- Raising the skill in team game - Closing enemy points from exchanges of fire with distant distances - Accelerated capture and knocking out key points of - Closing the one position the smoke, you close the help the enemy to respond quickly to your attack.
https://steamcommunity.
com/tradeoffer/new/?partner=111278048&token=d1eQhLIk YOUR SKIN = MY COMMENT Using this guide and training I have it for quick use, you will be able to respond quickly and deal with all situations.
Add next in your config:bind "Space" "+jumpThrow" alias "+jumpThrow" "+jump; -attack" alias "-jumpThrow" "-jump" Or create new config in library: ".
.
.
\Steam\steamapps\common\Counter-Strike Global Offensive\csgo\cfg" Use of the given script: 1.
Add bind in config 2.
Open console, and write "exec ###" • ### - name config 3.
Hold down on the mouse button 'attack', then press the jump, after which you automatically skip and use grenade.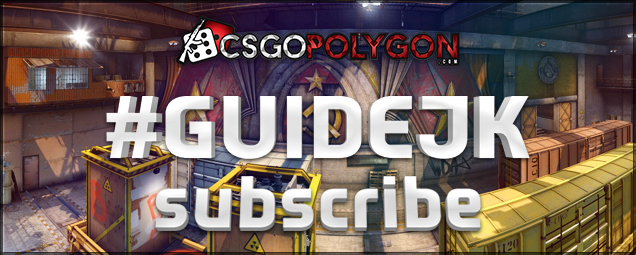 • GUIDES
• Previous guide on smokes: http://steamcommunity.
com/sharedfiles/filedetails/?id=707338105 • Предыдущее руководство: http://steamcommunity.
com/sharedfiles/filedetails/?id=734184702